Do you have a trailerable boat you want to sell? Our demanding database of prospective buyers are always looking for quality, late-model second hand trailer boats, side console fishing boats, bowriders, runabours, centre console boats, half cabins, tinnies, car toppers and everything in between. So, why not let that boat be yours?
As a reputable and experienced marine dealer, Brisbane Marine can offer you and the buyer an experience like no other with –
Professional valuations based on experience and past sales;
Proved marketing strategies, including but not limited to, Brisbane Marine's established website and socials;
Access to an established database of prospective buyers;
A fully equipped workshop with certified and experienced technicians available for any repair works that may be required prior to sale;
Access to competitive finance and insurance packages for prospective buyers; and
Access to our boat yard and show room 6 days a week.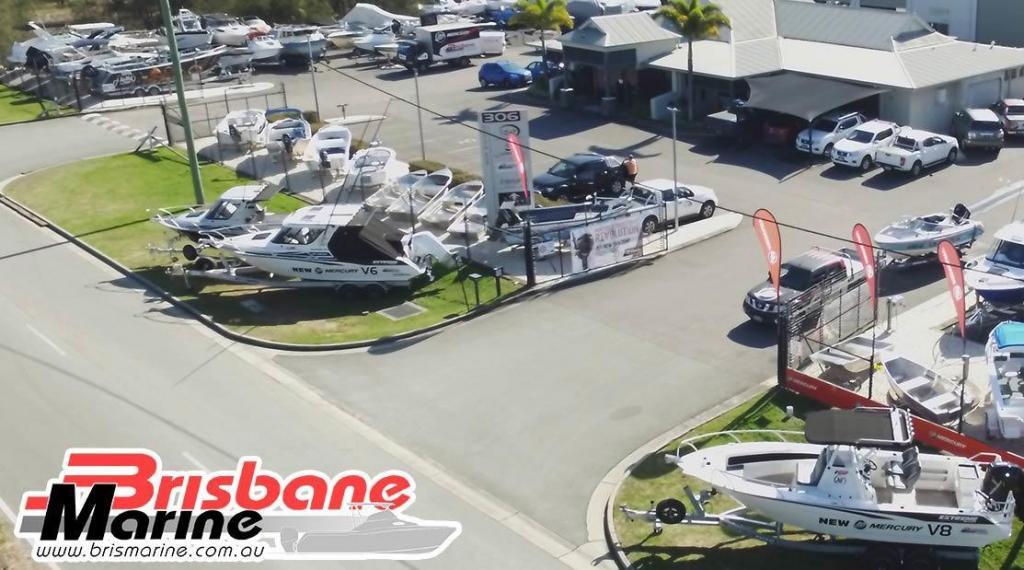 Selling your boat has been made simpler and more transparent with our step-by-step process to ensure you receive the best offer possible in the shortest possible time.
Step 1    Tell us about your boat on the form below or contact us on 07 3889 3003.
Step 2    Based on this information we will be in contact with you to gather as much information as we can about your boat and discuss the possibility of selling your boat on consignment.
Step 3    Make an appointment with one of our team to drop your boat off for a complete vessel inspection and water test. At Brisbane Marine all of our second hand boats undergo a complete inspection and water test to ensure we sell only the highest quality of used boats. All of our inspections and water tests are carried out by a member of our experienced team of certified technicians.
Step 4    When we take delivery of your boat we will spend some time with you walking through the boat and the relevant documents. This enables us to complete our comprehensive consignment form where everything discussed is put in writing.
Step 5    Upon the conclusion of our inspections a pre-inspection report will be generated from which, you will be provided with a maintenace and repair estimate for the works, if any, we recommend carrying out before onselling your boat.
Step 6    If we have recommended that your boat undergo repair or maintenance work, and you agree to proceed with the work with the understanding that you are liable for the cost of any work carried out, Brisbane Marine will agree to sell your boat on consignment upon completion of said works. Alternatively, if we have not recommended any repair or maintenance work, we will be in contact with you to hopefully sell your boat on consignment.
Step 7    We take it from here. After being cleaned, your boat will be displayed in our secure premises and our highly skilled team will start marketing your boat to prospective buyers. As part of our service, your boat will appear on all of our established socials including our website.
Step 8    If we receive any offers within your asking price, we will be in contact with you to put forward the offer to purchase for your consideration. At no time will your boat be sole unless approval has been given by you.
Step 9    In accordance with the Boating Industry Association Code of Practice Brisbane Marine will account to you for the purchase price no later than five (5) banking days after the sale has been fully completed and after deducting and paying to a mortgagee having a charge over the property, such monies as are required to discharge that charge and after deducting such commission and other charges as may properly be due to us.
We offer flexible commission arrangements –
Option 1    We will receive a percentage of the listing price. This percentage varies from boat to boat (typically reducing as a boat's value increases). Ask our friendly team for details.
Option 2    We will agree on a net amount that you will be paid once your boat sells. If you have a price in mind that you would like to receive, we will simply place a suitable commission on top of that figure and market the boat with this in mind.
The only deductions from your proceeds of the sale are those that have been approved by you for works completed by us.